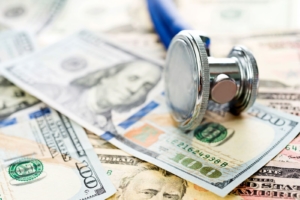 This page provides an overview of how mental health services are covered under Medicare, Medicaid and private health insurance.
Medicare
Medicare can help assist you in paying for your mental health services. If you need to learn about Medicare or just need to revisit the program, you can visit our costs for treatment page before continuing on to learn how Medicare can help you with your payments for mental health services.
To qualify for Medicare:
You have been diagnosed with ESRD
Or
You have had a previous Medicare-covered kidney transplant
And
You paid into social security yourself
Or
You are the child or spouse of someone who has worked 1) under the Railroad Retirement Board, 2) as a government employee, or 3) for the government.
Or
You are already receiving Social Security
If you qualify for Medicare, then you are entitled to the full coverage under the program. Medicare Parts A (hospital care) and B (outpatient care) will help with coverage for physical health needs, such as dialysis treatment or transplantation, but also for some of the cost of mental health care.
Medicare will cover hospital and outpatient care as well as prescription drug coverage. Medicare drug plans have a list of medications that the plan will cover, called a formulary. Make sure your doctor is aware that you are covered under Medicare to ensure that you are prescribed a drug that is covered.
Medicare will cover mental health care given by professionals (such as, licensed social workers, doctors, and psychologists) as long as they accept Medicare payments. Make sure before you make an appointment with the doctor of your choice, you check to see if their services will accept Medicare payments. Otherwise, you may end up having to pay for the services yourself or through private insurance.
What you pay
After you pay your yearly Medicare Part B deductible, how much you pay for your mental health services will depend on whether your visit with the doctor is to diagnose your condition or to get treatment.
For visits to a doctor or other health care provider to diagnose your condition, you pay 20% of the Medicare-approved amount.
For outpatient treatment of your condition (like psychotherapy), you pay 40% of the Medicare approved amount in 2012.
Congress passed legislation that reduces how much people with Medicare pay for outpatient mental health treatment to be consistent with coinsurance amounts for other medical services.
How much you pay for these services will decrease to 35% in 2013 and 20% in 2014.
Inpatient Care: Part A covers inpatient mental health care services. These services can be given in hospitals or in specialized psychiatric hospitals.
Outpatient Care: Part B covers mental health services on an outpatient basis when provided by any medical professional in an office or hospital setting. What you have to pay will depend on whether you are being diagnosed and monitored for your condition or whether you're getting treatment.
Partial Hospitalization: Part B also covers partial hospitalization. These outpatient services for psychiatric treatment are more in-depth than the care you would normally get in your doctor's or therapist's office. To be eligible for a partial hospitalization program, a doctor must validate that you would otherwise need inpatient treatment.
Resources for Medicare
Order a free booklet from Medicare by visiting here: http://www.socialsecurity.gov/pubs/EN-05-10043.pdf) or call 1-800-633-4227. Hearing impaired can call TTY 1-877-486-2048
To learn more about the different parts of Medicare, visit the homepage here: http://www.medicare.gov/
Additional general information about Medicare can be found here: http://www.medicare.gov/coverage/inpatient-mental-health-care.html
Or here: https://www.medicare.gov/Pubs/pdf/10184-Medicare-and-Your-Mental-Health-Benefits.pdf
Medicaid
Medicaid provides services to children, pregnant woman, low-income adults and families, and those who have disabilities. Coverage is meant to be affordable for those eligible and helps provide a safety net of coverage. The program is the largest contributor for mental health services in the United States. Over the years, Medicaid has become a major source of financing for state mental health agencies and other community health resources.
Federal law doesn't contain specific language on exactly what services are covered, just that Medicaid services in each state, must provide coverage. States can choose to support mental health programs through their state plan services, waivers, managed care or through the Early Period Screening, Diagnostic and Testing (ESPTD) benefit. Each state develops a plan defining their coverage and this plan is reviewed and approved by the Centers for Medicare and Medicaid Services (CMS). Once approved, the plan must be available to all eligible individuals and the definition of mental illness must align with federal laws and regulations.
The ESPTD benefit requires states to provide medically needed services found during routine screenings of Medicaid eligible children under the age of 21. This means that once screened, children can receive needed services even if they aren't directly covered under their state's plan. Although individuals are entitled to services that are medically necessary, states have the ability to define medical necessity and sometimes this can lead to coverage gaps.
Interestingly, in many cases Medicaid coverage is often more generous than that of private health insurance. Medicaid generally doesn't exclude those with preexisting conditions, normally allows the use of community-based services and doesn't contain a lifetime cap for services. All of which isn't guaranteed in private plans. This allows you to bring services to your home and use resources such as drop-in centers, crisis services, mental health rehabilitation services and other prevention programs.
Medicaid reimbursement is available for mental and behavioral health services covered under these categories:
Case management – are services that help individuals with mental illnesses to gain access to medical, social and educational services
Licensed practitioners services – are normally services at the individual level and could range from counseling to full psychiatric care
Clinics – can be inpatient or outpatient and must be overseen by a licensed mental health professional
Prescription medications coverage – even though coverage is optional, all states cover prescription drugs for mental illnesses in some capacity
Rehabilitative services – are another resource covered by almost all states that help individuals restore functions and gain control of their life
Inpatient psychiatric hospital services – are clinical services that are generally meant for individuals with severe forms of mental illness
The eligibility rules for Medicaid will be different for each state. Starting in 2014, most American adults under the age of 65 with an individual income up to $15,000 per year will qualify for Medicaid in every state. Also with the Affordable Care Act, states have the option to expand their coverage and can apply for waivers to cover additional services or beyond minimum standards.
Resources for Medicaid
To receive more information about your state Medicaid program visit: Medicaid.gov
To learn about program eligibility visit: https://www.medicaid.gov/medicaid/eligibility/index.html
For a basic overview and to learn about coverage visit: https://www.medicaid.gov/medicaid/index.html
To learn about Medicare/Medicaid coordination visit: https://www.cms.gov/Medicare-Medicaid-Coordination/Medicare-MedicaidCoordination.html
To review the Federal Poverty Level guidelines used to determine eligibility visit: http://www.cms.gov/smdl/downloads/SMD10005.PDF
Private Health Insurance
Each private insurance company varies in their coverage for mental health services. According to recent workplace surveys, 85% of private insurance plans have some form of coverage for mental health services. The first step is to review your insurance policy with a plan expert to determine what is and isn't covered. When you signed up for your health insuranceb you should have been given a copy of your insurance policy. If you do not have the policy, you can call your insurance company and ask for another one. Someone will be able to walk you through your coverage. Your social worker should also be able to either guide you through coverage or point you towards someone that can help you.
The Mental Health Parity and Addiction Equity Act (MHPAEA) requires private health insurance to give an equal amount of mental and physical health insurance. Before this act, many private plans provided 80% of coverage for a physical ailment (like a broken bone), but only provided 50% coverage for mental health services. This act doesn't mean that private insurance policies cover mental health services, but most employer-sponsored plans do. To learn more about the act visit: https://www.apa.org/helpcenter/parity-guide.
In many cases private insurance will be the primary payer, and any additional coverage (such as Medicare or Medicaid) will help pick up costs that your primary insurance doesn't cover.
With any insurance though, there is still the reality that some clinics won't accept private or any form of insurance. When this is the case, you can be left with expensive out-of-pocket claims or have trouble even finding a provider. While there have been great strides in mental health care coverage, some treatments are still deemed experimental or are seen as too expensive.
Additional Resources for Payment Help
The Partnership for Prescription Assistance – This program will help patients without prescription drug coverage. For more information, call 1-888-477-2669 or visit: https://www.pparx.org
Together RX Access – This group can help patients without prescription drug coverage save on name brand and generic prescriptions. For more information, call 1-800-444-4106 or visit: http://trxaccess.org
RX Hope – This program is for helping people who cannot afford to pay for prescriptions. https://www.rxhope.com
RX Assist – is a patient assistance program directory that also includes information about any programs that include drug discount cards, prescription assistance programs, programs that help with medication co-pays, programs that provide free and low cost health care, also information for Medicare Part D beneficiaries. http://www.rxassist.org
Needy Meds – is a directory that has a list of disease assistance programs with the program description and contact information. http://www.needymeds.org