Discover new information and educational offerings that we provide. Explore our newsletters, blogs and upcoming webinars/conference calls.
Next Education Webinar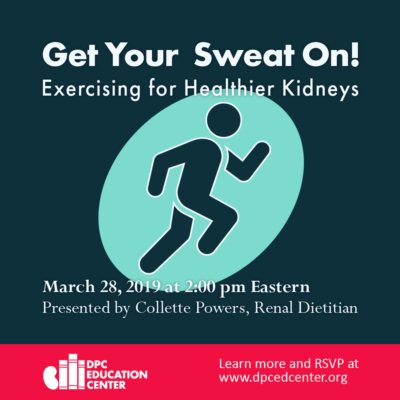 During the webinar the following points will be covered: 1) background on the benefits of regular physical activity and exercise relating to kidney function, 2) the impact current research is showing on exercising in helping to slow down kidney disease progression and 3) strategies for getting starting with a new exercise routine, along with tips to keep you motivated!
Past Education Webinars