Discover new information and educational offerings that we provide. Explore our newsletters, blogs and upcoming webinars/conference calls.
Next Education Webinar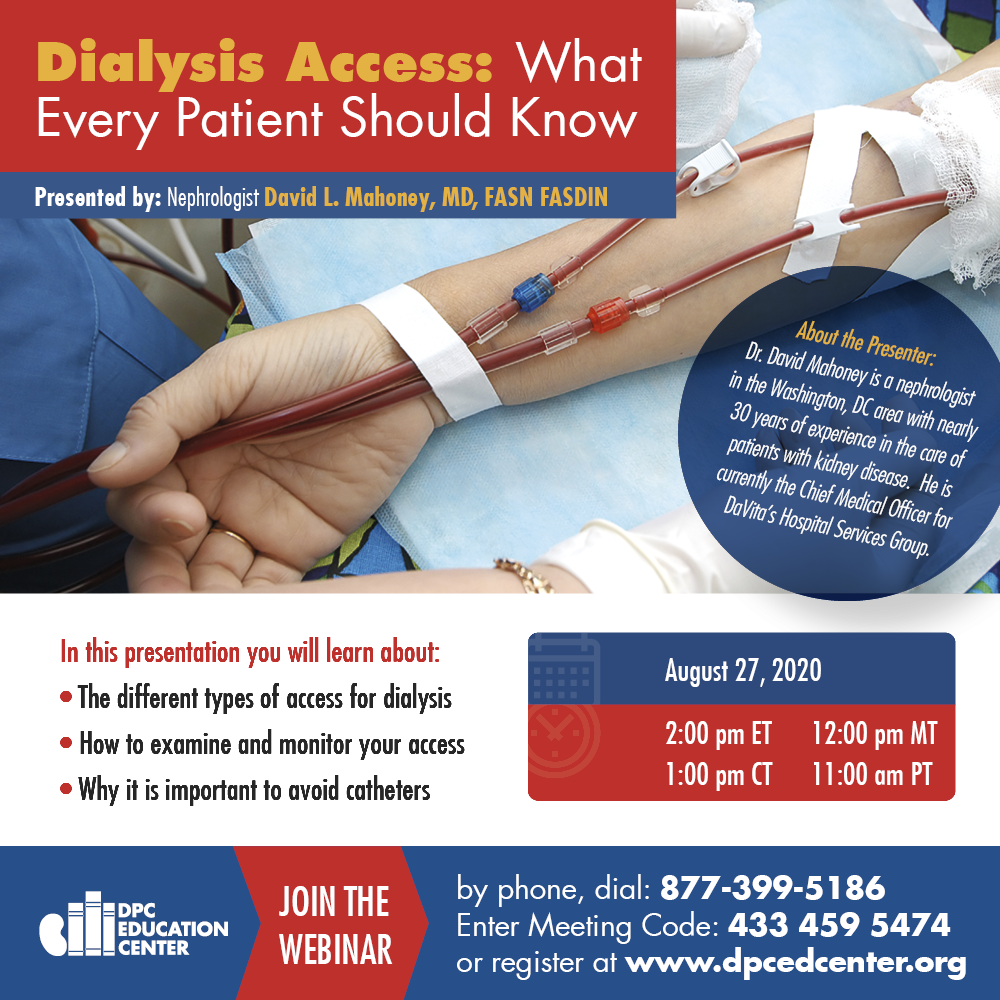 In this presentation you will learn about: 1) the different types of access for dialysis, 2) how to examine and monitor your access and 3) why it is important to avoid catheters.
Past Education Webinars