Discover new information and educational offerings that we provide. Explore our newsletters, blogs and upcoming webinars/conference calls.
Next Education Webinar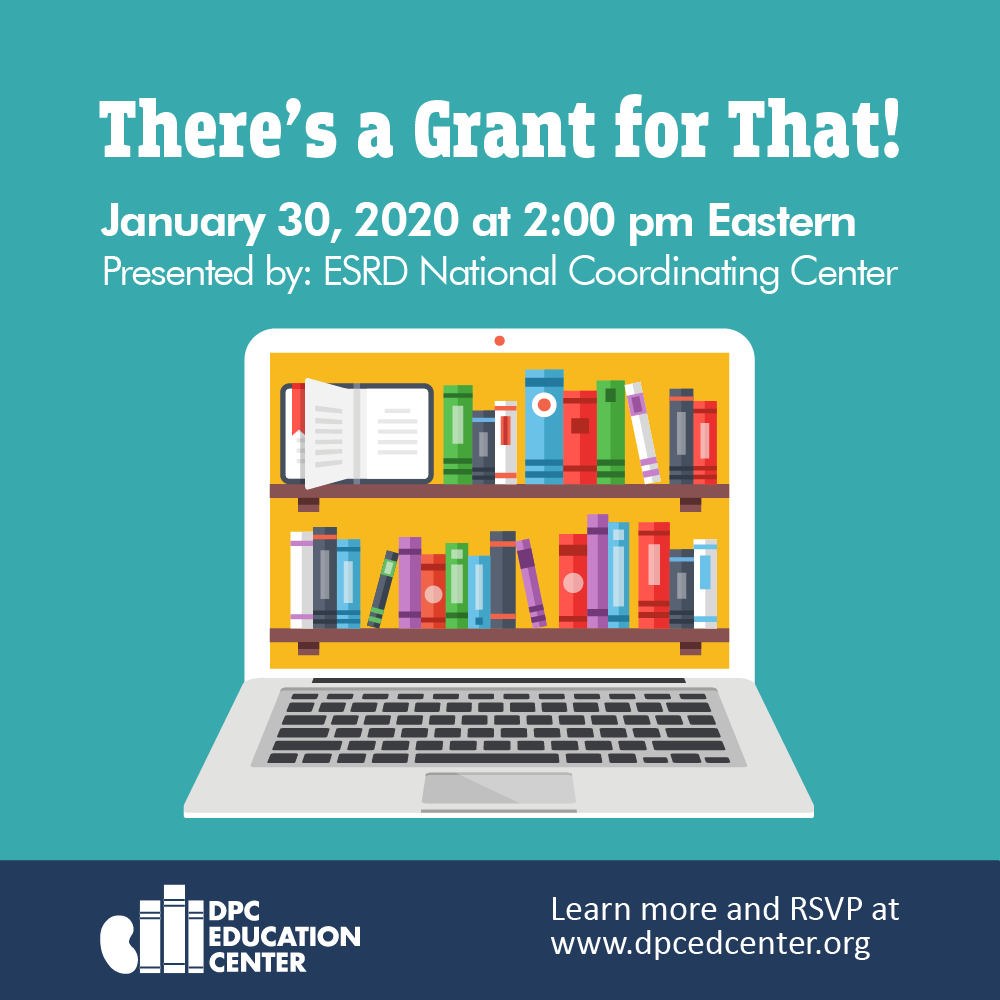 Do you have an idea to help others living with kidney disease? Are you interested in going back to school or work? There's a grant for that. If you've never applied for a grant before, don't worry. With resources to help guide you, it doesn't have to be overwhelming. The End Stage Renal Disease National Coordinating Center (ESRD NCC) Patient Grant Library has what you need to help find the grant that's right for you. It also offers links to sources for writing a proposal, creating a budget and submitting an application.
Past Education Webinars