Discover new information and educational offerings that we provide. Explore our newsletters, blogs and upcoming webinars/conference calls.
Next Education Webinar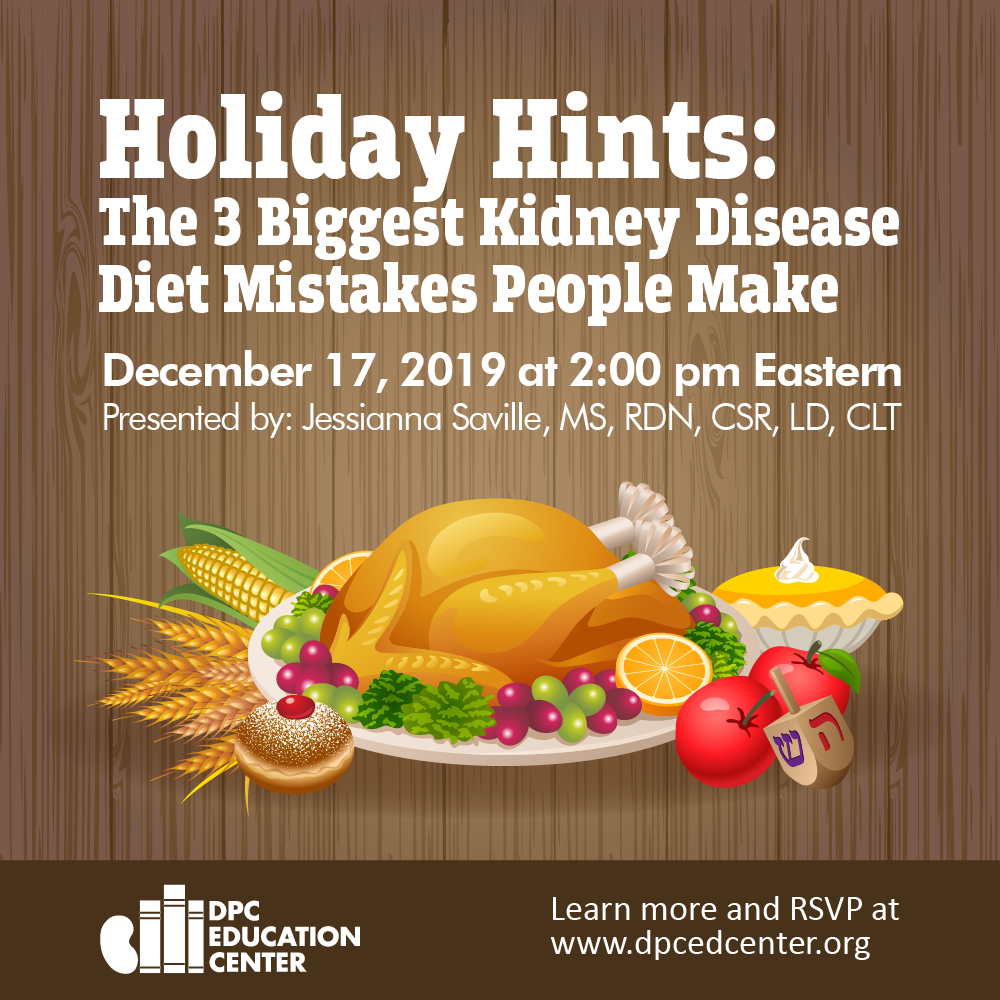 Join us for this dynamite webinar to learn the three biggest mistakes people with kidney disease make during the holidays with their diet and how to avoid. We'll go over our best tips to make your food go from "blah" to "hurrah" and give you all the tools you need for your best holiday tips this season.
Past Education Webinars