Discover new information and educational offerings that we provide. Explore our newsletters, blogs and upcoming webinars/conference calls.
Next Education Webinar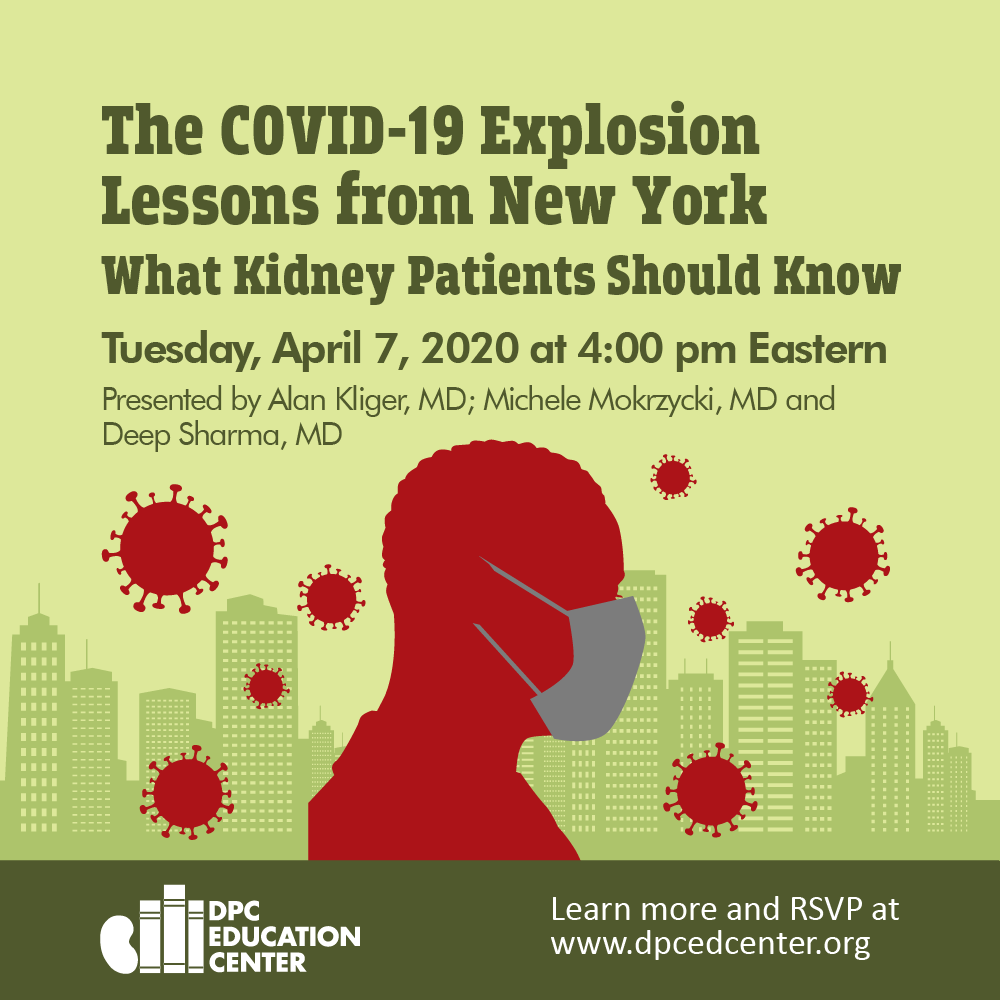 During this webinar you will learn the latest on: 1) What kidney patients need to do (dialysis & transplant), 2) What dialysis facilities are doing and 3) What we can learn from New York's COVID-19 experience.
Past Education Webinars