What you eat takes on a whole new meaning when you have kidney disease. This section will help you understand what to eat and what to avoid or minimize as you plan your meals. You can explore creative ways to limit your fluid intake and have fun trying new recipes.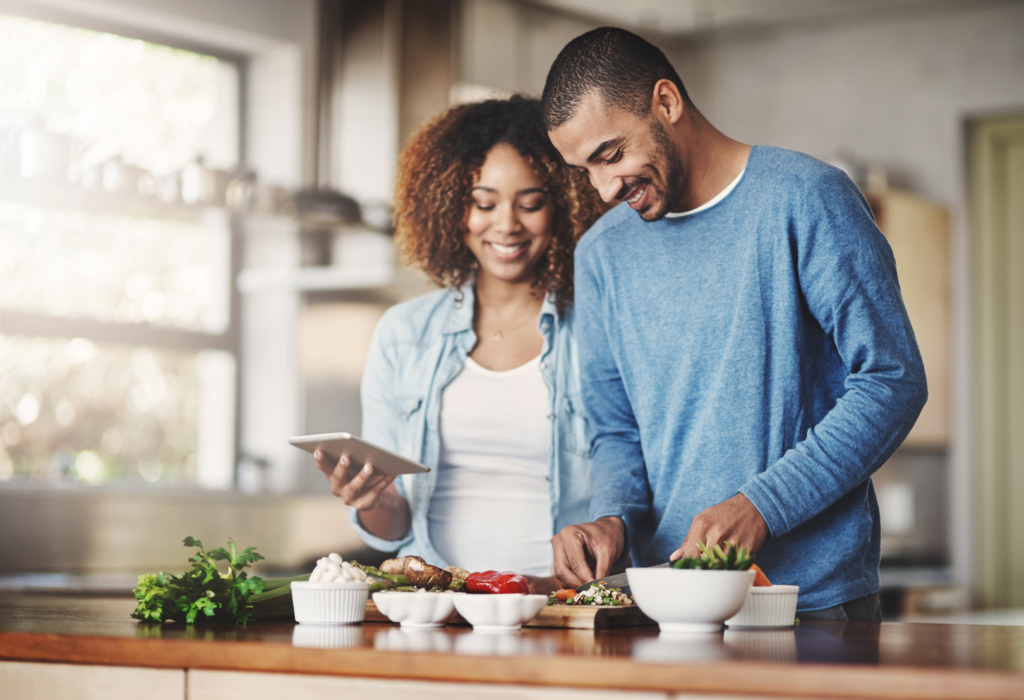 Cooking at home is a great way to save money and also put you in control of what you are eating. Living on a kidney-friendly diet does mean that you have to limit or modify your recipes, but you can still enjoy meals with your family. In fact, sharing meals can be a good way to come together.
Keeping a journal and planning meals will help you stay on your diet. Buying foods in bulk that can be used for multiple meals will keep your shopping costs down.
Family meals should be a source of comfort and not stress. Your family loves and cares for you, so they will be willing to compromise. Getting everyone involved will help make those decisions easier.
There are many resources for dialysis-friendly recipes. Kidneygrup.com has a number of tasty, healthy recipes that can be used as a starting point. A number of the dialysis corporations also have kidney-friendly recipes to share, and your dietitian is one of your best resources.
Check out our food substitutions guide for a list of ideas about kidney-friendly dishes you can make when cooking at home.