In addition to its Board of Directors, the DPC Education Center has an Advisory Council made up of renal health professionals representing virtually every scope of practice including transplantation, nephrology, social work and pediatric nephrology.
Our board, staff and volunteers are truly dedicated to empowering kidney disease patients through education and bring a diverse set of skills and backgrounds that help sustain our mission.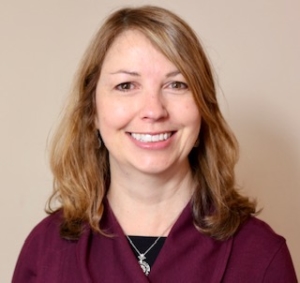 Kathy Aebel-Groesch, MSW, LCSW
Kathy Aebel-Groesch, MSW, LCSW is a Manager of Social Work Services at DaVita Kidney Care, where she develops education and training for staff and patients. A nephrology social worker since 1995, Kathy's areas of interest and publication include depression screening and counseling, psychosocial interventions to support ESRD adherence, and interdisciplinary collaboration. Kathy is on the editorial board of Nephrology News and Issues and serves on the Advisory Council of Dialysis Patient Citizens and the executive planning committee of the Annual Dialysis Conference. Kathy is a graduate of the Brown School of Social Work at Washington University and resides in St Louis, MO.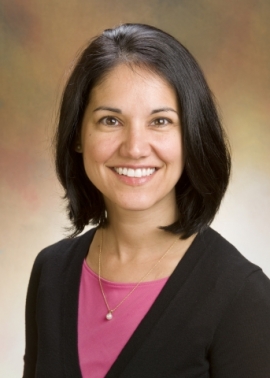 Sandra Amaral, MD, MHS
Dr. Sandra Amaral is the Director of the Pediatric Kidney Transplant Program at The Children's Hospital of Philadelphia. She graduated from the Medical College of Pennsylvania and Hahnemann University School of Medicine. She completed Pediatrics residency at the Children's Hospital of Wisconsin and a fellowship in Pediatric Nephrology at the Johns Hopkins School of Medicine Harriet Lane Kidney Center. She also holds a Masters of Health Science degree in Biostatistics and Clinical Epidemiology from the Bloomberg School of Public Health, Johns Hopkins University. Dr. Amaral also serves as an Assistant Professor of Pediatrics in the Division of Nephrology at the Children's Hospital of Philadelphia and a Senior Scholar in the Center for Clinical Epidemiology and Biostatistics at the University of Pennsylvania.
Dr. Amaral's clinical and research career is focused in kidney transplantation with particular interests in 1) reducing racial disparities in access to transplant for children and adults and 2) improving the transition of adolescents and young adults from the pediatric to adult health care settings, including finding ways to overcome barriers to adolescent medication nonadherence. She has published numerous peer-reviewed articles and book chapters related to these topics. She runs an adolescent-focused kidney transplant transition clinic at the Children's Hospital of Philadelphia to help patients develop their healthcare self-management skills.
Dr. Amaral is also a strong public health advocate. In addition to her role on the Advisory Board of the Dialysis Patient Citizens, she currently serves on the Patient Affairs Committee of the United Network for Organ Sharing (UNOS) as well as on the American Society of Pediatric Nephrology Public Policy Committee, the American Society of Nephrology Quality Metrics Task Force Committee and the American Society of Transplantation Pediatric Community of Practice Executive Committee.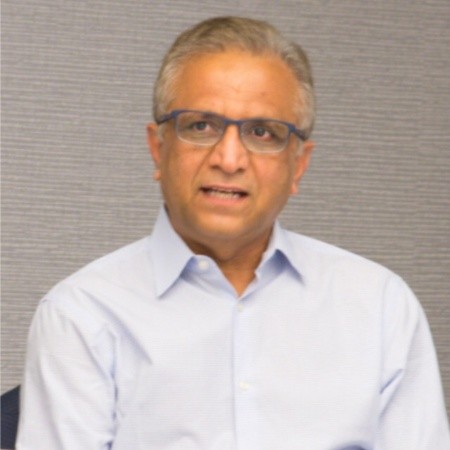 Akhtar Ashfaq, MD
Dr. Ashfaq is an Internist and Nephrologist by training and is board certified in both internal medicine and nephrology. After finishing medical school, Dr. Ashfaq did his internal medicine internship and Residency at Good Samaritan Hospital, University Of Cincinnati in Cincinnati, Ohio where he was also a chief resident. He then joined North Shore University Hospital, Cornell University School Of Medicine for fellowship in Nephrology. After completing fellowship, he joined a private practice in Lewistown, Pennsylvania for a short time. In 1997, Dr. Ashfaq was appointed on the faculty of North Shore University Hospital and then on the faculty of NS-LIJ Health system, Albert Einstein College Of Medicine. During this time he served as associate program director of nephrology fellowship program, Director of inpatient services, Director of Clinical trials. In 2005, Dr. Ashfaq was appointed as Associate Chief Division of Nephrology and he stayed on this position until April of 2009 when he left academia and joined Amgen Inc. as Clinical Research Medical Director where he leads North American Medical team for Epogen. In addition, he is medical lead for policy, strategy and advocacy for nephrology franchise. He also represents Amgen on Kidney care partners, a coalition of several stakeholders, serving nephrology community.
During his career, Dr. Ashfaq has published in Major Nephrology Journals, has contributed to Internal Medicine and Nephrology text books, he has been a reviewer for most of the journals and also served as a reviewer of NephSAP. He has been on the editorial board of Journal of Nephrology. He has received many teaching awards. He was also the founder of Long Island chapter of polycystic kidney disease foundation.
His major area of interest is patient awareness and education and improving the life of patients with chronic kidney disease.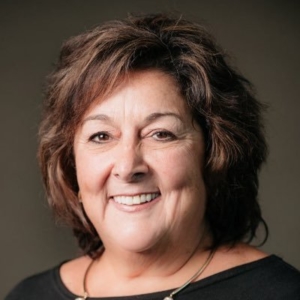 Debbie Cote, MSN, RN, CNN, NE-BC
Debbie Cote has been a nephrology nurse for 31 years; she currently works for the University of Virginia Health System as the Administrator for the Dialysis Program. She oversees 9, soon to be 11 chronic facilities, 4 home programs and 3 acute programs in Central Virginia. She actively volunteers her time for professional organizations. She is currently the President of NRAA, and a member of the Mid-Atlantic Renal Coalition's Board of Directors. She is a Past President of the Nephrology Nursing Certification Commission and still actively participates in the development of certification exams.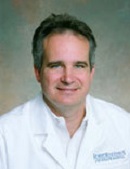 Steve Curtiss, MD, FACS
Steven Curtiss, M.D., F.A.C.S.,  is a board certified General and Vascular surgeon and Medical Director at Vein Treatment and Access Care of Highland Park Surgical Associates. Dr. Curtiss completed his residency and vascular fellowship at Mount Sinai Medical Center in New York and is a graduate of Albany Medical College. He has more than 18 years of experience in the surgical and endovasculator treatment of dialysis access patients.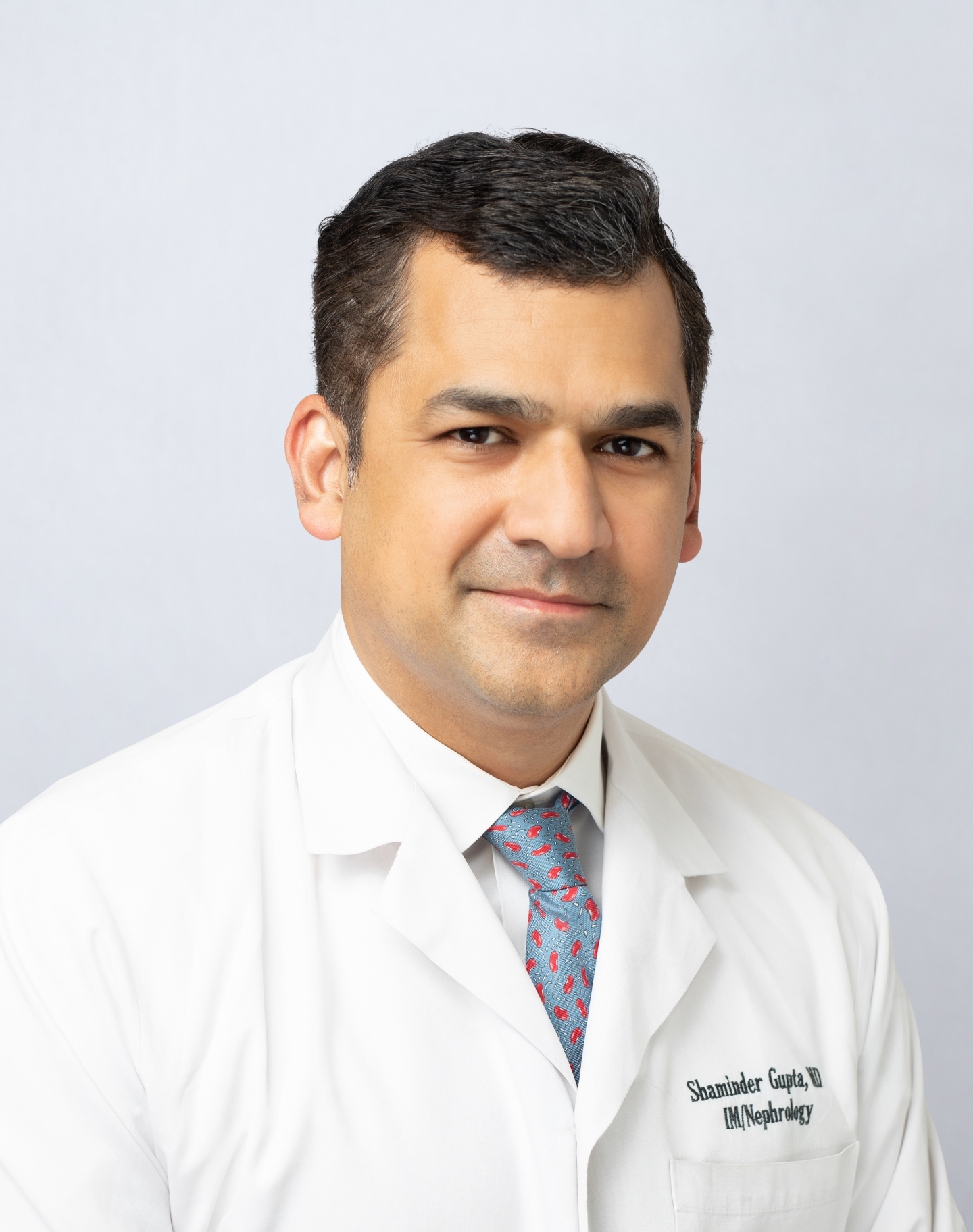 Shaminder Gupta, MD, FACP
Dr. Shaminder Gupta (Chief Medical Officer, Monogram Health) – Managed Care Physician Executive, Asst Professor of Medicine – Tulane, Asst Professor of Medicine LSUHSC-New Orleans. Dr. Gupta started a nephrology practice from the ground up in a rural part of Louisiana in the wake of Hurricane Katrina and achieved a 40% home dialysis rate for this underserved and vulnerable population. Years later, he joined Monogram Health to help establish in-home nephrology, primary care, and benefit management services for individuals with chronic kidney and end-stage renal disease. He helped shape the deployment of an innovative in-home care delivery model and technology-driven array of evidence-based clinical services, including complex case and disease management, utilization management, and medication therapy management to transform the way health care is delivered for those with kidney disease.
He previously served as president of the National Kidney Foundation of Louisiana and founded its home dialysis task force.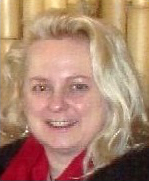 Elizabeth Jones MSW, LCSW
Elizabeth is a nephrology social worker at Sterling dialysis in Sterling, Virginia. She has been a renal social worker since 1991. Elizabeth has worked in both hospital and outpatient settings with endocrine, dialysis, and transplant patients. She is also a divisional lead social worker for DaVita in the Washington DC, Northern Virginia and Maryland area. Elizabeth has volunteered with DPC and NKF. Her journey with kidney disease has been both professional and profoundly personal. She was diagnosed with chronic kidney disease in 1991 due to primary membranous glomerulopathy. Elizabeth feels passionate about education and patient empowerment.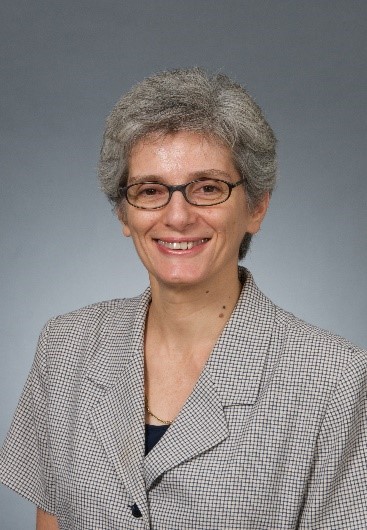 Claudine Jurkovitz, MD, MPH
Claudine Jurkovitz, MD, MPH, is a Nephrologist Epidemiologist and the Director of Clinical Research in the ChristianaCare Institute for Research in Equity and Community Health (iREACH). ChristianaCare Health Services Inc. is a large healthcare system in Delaware. As Director of Clinical Research, she mentors physicians, residents, and young Investigators in developing their research projects. She is also the Lead of the Biostatistics Epidemiology Research Design (BERD) core of the Delaware ACCEL Clinical and Translational Research (CTR) Program (https://www.de-ctr.org/), a large Research Infrastructure Program funded by NIH. Several years ago, she received a Eugene Washington PCORI award "Engaging Stakeholders for a Patient-Centered Research Agenda for Chronic Kidney Disease in Delaware", which goal was to build a network of patients that could provide guidance to researchers in the field of kidney disease. Between 2004 and 2012, she was on the Kidney Early Evaluation Program (KEEP) Steering Committee and is currently Vice Chair of the Board of Henrietta Johnson Medical Center, a Federally Qualified Health Center in Wilmington, Delaware. Dr. Jurkovitz was trained as a physician and nephrologist in France and came to the United States to pursue a career in health services research focusing on improving the care of patients with chronic kidney disease.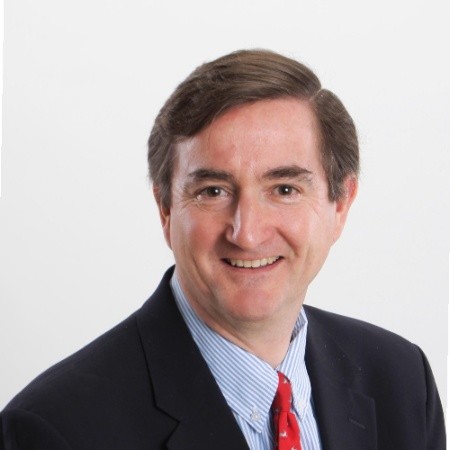 David L. Mahoney, MD, FASN, FASDIN
David L. Mahoney, MD is the Chief Medical Officer for DaVita's Hospital Services Group. Before his current role, he was in private practice for more than 20 years in the Washington, DC, area, where he was also the medical director of a DaVita Kidney Care chronic dialysis facility, a hospital acute dialysis service and his practice's vascular access center. From 2013 to 2017 he served as a group medical director for DaVita Kidney Care. Dr. Mahoney received his undergraduate degree in biochemical sciences from Harvard College and his medical degree from Boston University School of Medicine. He completed residency and fellowship training at Walter Reed Army Medical Center in Washington, DC. He served for 10 years on active duty as an Army physician before entering private practice in 1995. Dr. Mahoney and his wife live in Washington, DC and have three adult children.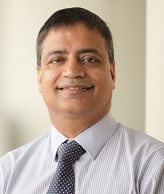 Rajnish Mehrotra, MD
Rajnish Mehrotra, M.D., is Professor of Medicine at the University of Washington and is section head of Nephrology at the Harborview Medical Center in Seattle. Previously, Dr. Mehrotra served as the Associate Chief for the Division of Nephrology and Hypertension at Harbor-UCLA Medical Center in Torrance, CA.  He is a leading expert in the care of patients undergoing maintenance dialysis for the treatment of end-stage renal disease with special interest in peritoneal dialysis. He has published over 200 articles and/or book chapters and his work has been supported by grants from, among others, the National Institutes of Health and Patient Centered Outcomes Research Institute. He was awarded the John Maher Award by the International Society for Peritoneal Dialysis in 2006 and has served as the Chair of the Dialysis Advisory Group of the American Society of Nephrology (2009-'15).
He is currently the Treasurer of the International Society for Peritoneal Dialysis since 2014 and the President of the North American Chapter of the International Society for Peritoneal Dialysis. He is also the Associate Editor for the Journal of the American Society of Nephrology. He has served as an Associate Editor of Peritoneal Dialysis International and NephSAP, and section editor for Clinical Nephrology. He is currently a member of the editorial board for the Kidney International, American Journal of Kidney Diseases, Clinical Journal of American Society of Nephrology, and Journal of Renal Nutrition. He has served as Chair of the Education Committee and Membership Committee of the International Society for Peritoneal Dialysis and a member of the Council of the Society in the past.
Dr. Mehrotra completed his medical schooling at the All India Institute of Medical Sciences in New Delhi, India, underwent residency training at the All India Institute of Medical Sciences, New Delhi, and Medical College of Pennsylvania, Philadelphia, and fellowship training at the University of Missouri-Columbia. He obtained a Masters of Science degree in Clinical Research at the University of California, Los Angeles.
Stacy Ogbeide, PsyD, ABPP, CSOWM is a Board-Certified Clinical Health Psychologist and a Board-Certified Specialist in Obesity and Weight Management. She is the Director of Behavioral Health Education in the Family Medicine Residency and an Associate Professor with the Department of Family & Community Medicine at UT Health San Antonio. She also has a cross appointment in the Department of Psychiatry and Behavioral Sciences and serves as the Primary Care Track Coordinator for the Clinical Psychology Internship Program.
Read More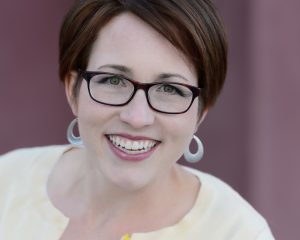 Jessianna Saville, MS, RDN, CSR, LD, CLT
Jessianna Saville, MS, RDN, CSR, LD, CLT is a registered dietitian, speaker, and blogger about renal nutrition at kidneyrd.com.  She has spent the last 10 years working specifically with people with kidney disease—both in dialysis and pre-dialysis. She currently works privately with clients to help them slow the progression of chronic kidney disease through nutritional modification and to understand the often confusing renal diet. She blogs about livable and lovable kidney-friendly food and renal-nutrition research. In her free time she plays with her 3 young children, loves to cook and try new plant-based recipes, and get as much outdoor sunshine as possible.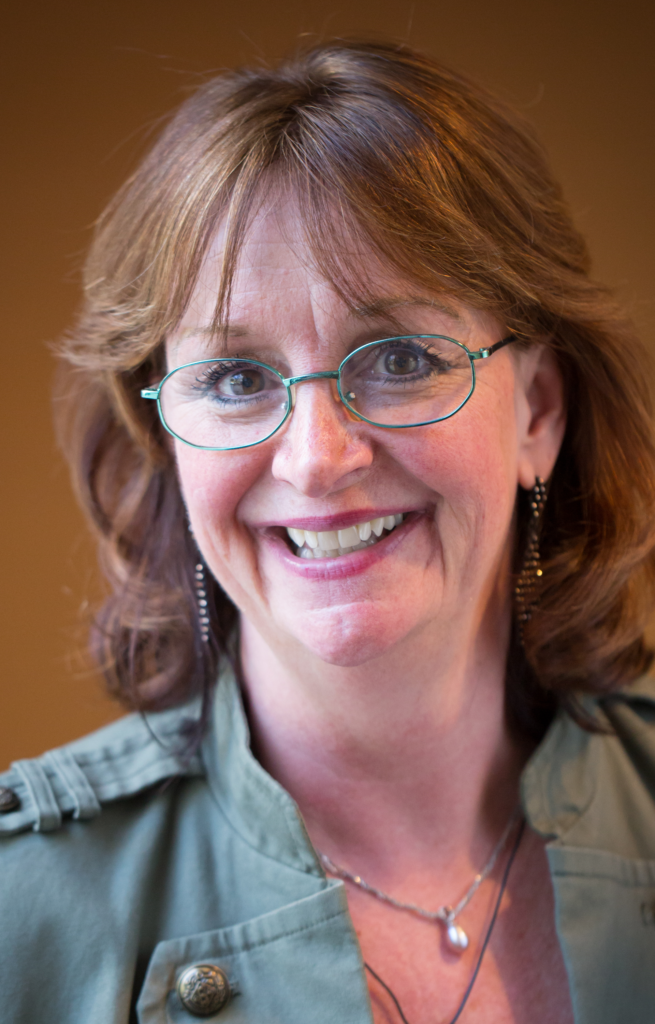 Joanne Smith, RN
Joanne Smith has had multiple positions in the dialysis field since receiving her RN degree, ranging from Staff RN to Director of Nursing to Home Therapies Manager. She is currently a Kidney Care Advocate responsible for educating CKD and ESRD patients on kidney disease and options for treatment, focusing specifically on home dialysis. Unlike in other nursing fields where patients are encountered on an annual or limited basis, Joanne enjoys working in dialysis as it allows her to build strong relationships with her patients. In addition to her work with dialysis patients, she served as DPC's Education Manager.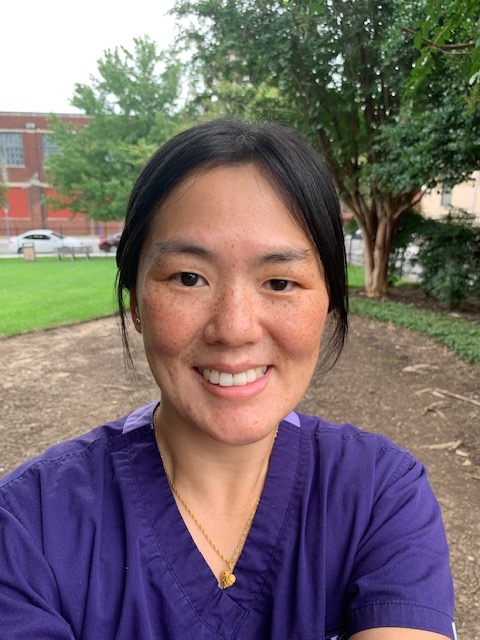 Fanny Sung Whelan, MS, RDN, LDN
Fanny Sung Whelan, MS, RDN, LDN is a registered dietitian who has worked with people with all stages of kidney disease since 2011, from pre-dialysis to dialysis to transplant. Her specialty is with kidney patients who are receiving home therapies. She is also the Resident RD for Camp Okawehna, which is a week-long summer camp experience for children living with kidney disease. She enjoys hiking, gardening, tending to her many houseplants, and cooking in her spare time.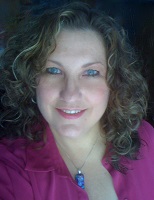 Joan Thomas, MPA, CEM, ABCP, MEP
Joan Thomas is the Director of Emergency Management for the Kidney Community Emergency Response Program, developing and implementing national emergency management and business continuity initiatives and disaster coordination, that includes 18 ESRD Networks covering the United States and its territories under the direction of CMS. She is an adjunct professor at the Metropolitan College of New York, teaching graduate-level courses in emergency management and business continuity. Ms. Thomas earned an MPA in Emergency and Disaster Management and studied advanced security and anti-terrorism with the Israel Military Industries Academy. Ms. Thomas holds FEMA certifications as a Master Exercise Practitioner and Professional Continuity Practitioner. She is also a certified Business Continuity Planner (DRII) and Certified Emergency Manager (IAEM).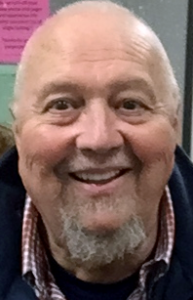 Steve Wilson
Steve Wilson works with organizations that want to make work enjoyable and productive, and he works with professionals who want their careers to be the best time of their lives!
He is a psychologist and professional consultant who believes in keeping a smile on your face, especially at work! Steve knows a positive environment keeps staff happy and motivated. And one of the best ways he's found for people to stay motivated is through a good sense of humor.
Steve's long-standing concern with the relationship between work, mental health, and well-being launched his career that blossomed into illuminating and improving the human condition by exploring the nearly magical mysteries of laughter, humor and mirth.
Steve successfully helped create positive environments so people would find life more workable and work more livable. Under his guidance, businesses prosper and personal lives are enriched. His focus on helping organizations be more productive and getting the most out of each person now encompasses the overall enjoyment of life, health, happiness, and peace.
Steve is the creator of cost-effective yet powerful, innovative and uplifting programs that reduce stress, prevent burnout, promote healing, and make the world a better place.