Talking about your condition with your loved ones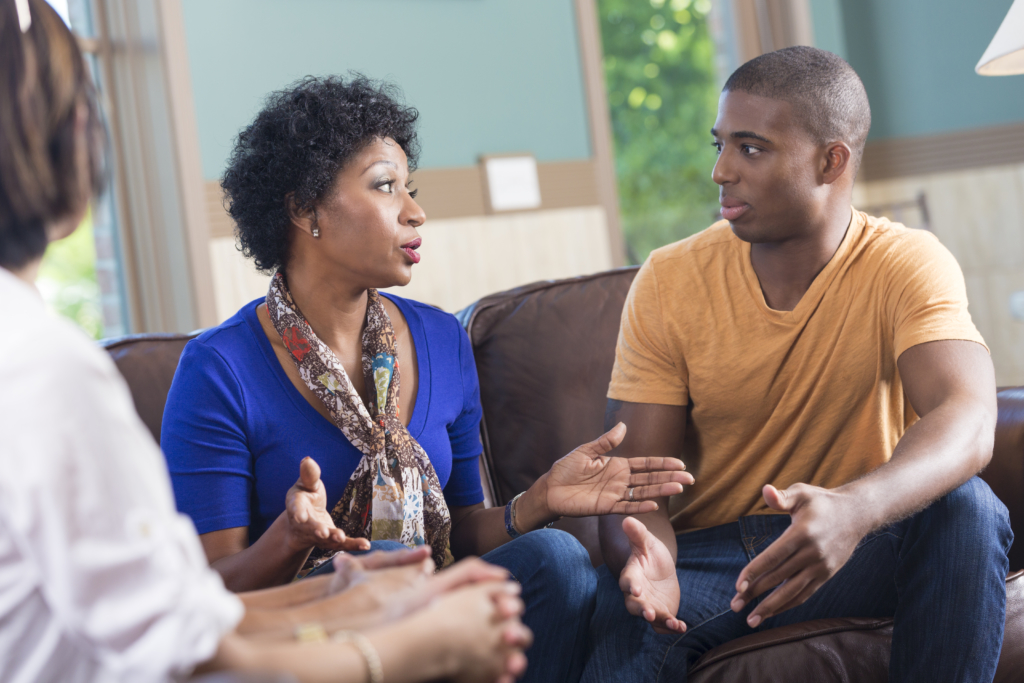 Explaining your mental condition to friends and family is one of the hardest tasks to face when you're newly diagnosed. You of course don't need to tell anyone, but if you do it is best to take it slowly. If you are comfortable, you should plan on telling your family and closest friends. Talking with your friends and family may be your most valuable resource because they are the ones that care about you the most and want to help. Your family and friends might be all that you need, and sometimes just talking to another person can make a situation drastically better. If this isn't a good option for you or if you need additional help, there are plenty of other resources.
Local resources
Check with your local health department's Mental Health Division for help. Even if you do not have health insurance, you pay what you can afford based on your income. Find your local health department or clinic.
You can also check with your local ESRD Network. They may be able to provide support for your needs. The ESRD Network encourages self-care dialysis and kidney transplantation, and they will clarify reimbursement procedures in order to help control the costs of the renal disease program.
Social Workers
If you haven't figured it out already, your social worker is a sort of do it all resource. They are a great place to start if you have questions about available resources. Many are also trained in basic counseling and could be the only resource that you need. In addition to helping you understand your feelings, your social worker should be able to show you the best treatment options available. They can also give you resources for group counseling and support groups for people facing similar challenges.
Online support groups
Support groups are a place for you to give and receive both emotional and practical support as well as to exchange information with one another. Some people find online support groups to be a valuable resource because it allows you to share as much information as you are comfortable with. Most resources are free, and you can get help from someone across the country from home as long as you have a computer and internet connection.
DPC Support Group – A unique telephone support group program that offers real time support and education to chronic kidney disease (CKD) patients at all stages of the illness, as well as support for their family and friends.
Renal Support Network (RSN) – A nonprofit organization that provides non-medical services to those affected by chronic kidney disease (CKD).
American Society of Health System Pharmacists – Provides easy-to-understand information about medications.
Daily Strength – Offers support groups and chat rooms for patients and family members.
Healthy Place – Has online communities/support groups regarding mental health conditions.