Although not a cure, it provides the most freedom for people.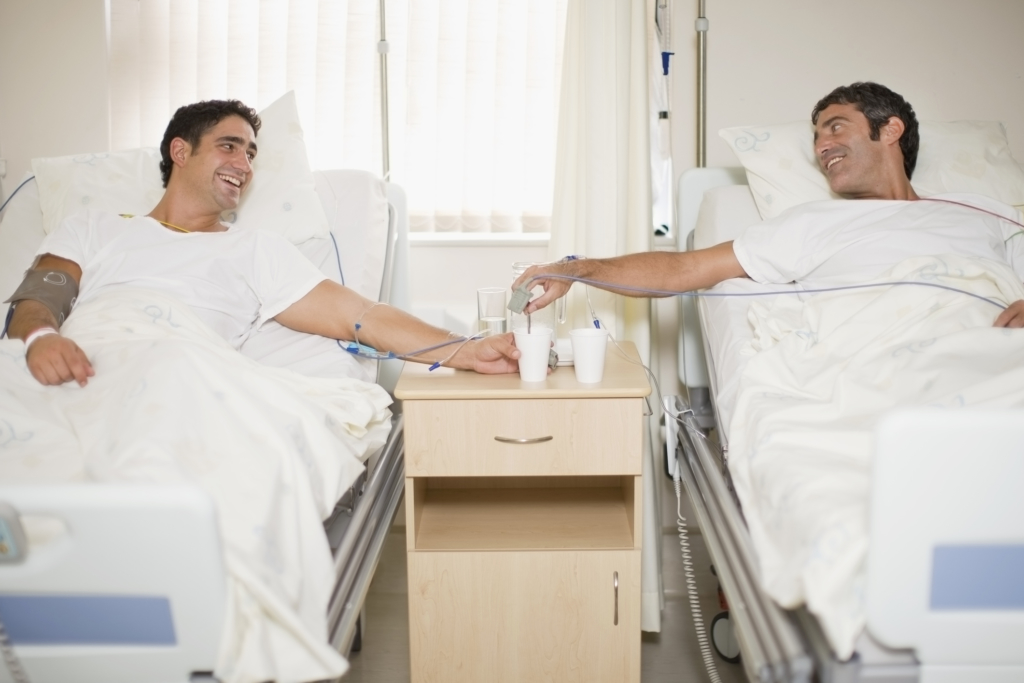 The United Network for Organ Sharing (UNOS)  has a national computer system and strict standards to make sure that donated organs are distributed fairly and ethically. Organs are matched by blood and tissue typing, organ size, medical urgency, waiting time and geographic location. You can learn more about organ donation at https://optn.transplant.hrsa.gov/learn/about-donation/.
There are both deceased and living donors for organ transplant. In 2016, there were more than 33,600 transplants, 9,900 deceased and 5,900 living donors. There are over 100,000 people on the wait list for a transplant. Kidney transplants make up about 80% of all organ transplants yet there are still not enough for everyone who needs one.
The wait time for a deceased kidney organ transplant varies and depends on a  number of factors. Sometimes patients will have medical issues that prevent them from getting an organ when  available. Other factors according to UNOS include:
tissue type

blood type (some are rarer than others)

height and weight of transplant candidate

size of donated organ

medical urgency

time on the waiting list

the distance between the donor's hospital and the potential donor organ

how many donors there are in the local area over a period of time and

the transplant center's criteria for accepting organ offers
Living Donors
Living Donors often come from close relatives like a mother/father or sister/brother; however they can also come from spouses, friends, coworkers, even strangers who are interested in helping another person. Of course there are qualifications to become a living donor, including:
Donors must be over the age of 18 years
Must be a compatible blood type and have a good cross match (so your body will accept the organ)
Cannot have a severe medical condition, including uncontrolled high blood pressure, diabetes, cancer, HIV, hepatitis, or acute infection (UNOS)
Cannot have a psychiatric condition requiring treatment
Cannot be pregnant
Must make an informed, non-pressured decision to freely donate a kidney
Must be in good physical condition and able to handle the surgery and meet transplant center requirements such as non-smoking and weight requirements
The American Society of Transplantation has a toolkit for those that would like to be a live donor. You can access it at https://www.myast.org/patient-information/live-donor-toolkit.
Pros and Cons of Living Donors
Pursuing a kidney transplant is a huge decision, below are things to consider when considering living kidney donors.
Pros
Can qualify for a preemptive transplant
Shorter waiting time
Better match means less chance of rejection
Kidney usually works from the start
Cons
Not only you but a family member or friend needs surgery
Takes time to test and evaluate potential candidates
Especially if from the same family, there aren't many resources to cover lost time at work or expenses for travel
Even though there are advantages to getting a live donation, this is not an option for everyone and receiving an organ from a deceased donor still has a great track record and is a good treatment option.
Deceased Donors
A deceased donor kidney transplant occurs when someone has recently died and either signed a donor card or the family of the deceased person has given consent for the organ to be removed and replaced in someone in need of a transplant. People of all ages and medical histories should consider themselves potential cadaver donors. Their medical condition at the time of death will determine what organs and tissue can be donated.
Pros and Cons of Deceased Donors
Pursuing a kidney transplant is a huge decision, below are things to consider when considering deceased kidney donors.
Pros
Doesn't require a family member or friend to get surgery too
Potential to be less costly on a single family
Cons
Substantial wait times are likely
Kidney might not work right away
Higher rejection rate
Still have individual costs for the surgery and medication
The Waiting List
According to data from the US government OPTN annual report, the average graft from a deceased donor has a 69% chance of lasting five years and 43% chance of lasting ten. Additionally, on average a living donor kidney has an 81% chance of survival after five years and a 59% chance of lasting ten years. As you can see there are differences that come from receiving an organ donated from a deceased individual (cadaver) versus getting an organ from a living donor.
Kidney and Patient Survival Averages for 3 years, 5 years and 10 Years
| Type | 3 Years | 5 Years | 10 Years |
| --- | --- | --- | --- |
| Deceased Donor kidney Survival | 80.1% | 69.3% | 43.3% |
| Living Donor kidney Survival | 89.6% | 81.4% | 59.3% |
| Deceased Donor Patient Survival | 89.1% | 81.9% | 61.2% |
| Living Donor Patient Survival | 95.3% | 91.0% | 77.1% |
So what are some of the factors that help living donor organs have better survival rates?
You don't need to wait on the deceased donor waiting list. Dialysis is a wonderful life saving treatment, but it can't replace all of the functions of the kidney. Even daily treatments need to squeeze the activity that your kidneys do constantly into a shortened time frame. The average time on the waiting list at most transplant centers is anywhere from three to five years depending on your blood type. Any time that you don't have to wait on the list can increase your chances of survival.
In addition to decreased waiting time, you can also schedule the surgery when it is best for you and your donor. You don't have to stay on immediate alert and this can significantly reduce stress, minimize time missed from work, plan childcare and other planning. A side benefit of being able to schedule the surgery is that the organ won't have to travel. The less time spent out of the body, the longer the organ can survive.
If the donor is an immediate family member, then the kidney would likely be a better genetic match. What this does is convince your body that the new kidney is not a foreign object. Your body recognizes the kidney as its own. Unless it is a perfect match (extremely rare) there will still be a need for immunosuppressant drugs. A better match does lead to longer organ and patient survival.
Having an organ that starts working immediately also helps with survival time since there is immediate feedback that the organ is working and less risk of an immediate rejection.