In this Issue:
Free Monthly Webinars/Conference Calls
2018 Midterm Election Wrap-Up
Kidney Community Blocks Threats to Charitable Assistance and Dialysis Funding in California
Maintaining Personal Relationships While on Dialysis
Advance Care Planning
Growing Up On Dialysis
Work Those Kidneys Out!
My Personal Experience with a Rare Condition
Insights from the Dialysis Patient Citizens 2018 Patient Survey: Patients' Priorities for Quality Measures and New Innovations in ESRD Care
The 30-90 Day Period of Dialysis
President's Message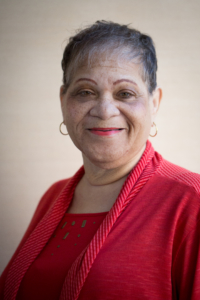 Dear friends,
Happy New Year! As we start 2019, there is excitement in the air as we make our goals and resolutions for the new year. We are ready to 'brush off the old' and make new habits and positive changes in our lives. Yet according to U.S. News, approximately 80 percent of resolutions fail by the second week of February. Possible reasons include having too many goals, trying to change too many habits at once, getting discouraged and giving up. I have been there too, but last year I focused on one thing, consciously made it a priority and built the habits to ensure my success–you can do it too.
This issue of our newsletter may easily motivate you to add at least one goal for the new year. You will read about the importance of exercise and as a side note, increasing exercise is a goal for most people who make resolutions. It may be better to set fewer and smaller goals that we can achieve and then add new goals as we build new habits and successes. A favorite quote of Charles Duhigg, the author of "The Power of Habit," is "The difference between who you are and who you want to be is what you do."
The new year is also a time for inspiration, hope and connecting with those we love. Studies show that isolation and loneliness increase depression, and we already know that more people who have kidney disease experience some depression. Throughout this newsletter, you will find articles that encourage you to connect with others, communicate more with family and friends, and find ways to give and accept support. As I travel around the country, I often meet renal patients who are experiencing some degree of depression. For some, it may be helpful to seek counseling, which is a sign of personal strength, to understand yourself better and to learn techniques that will improve the quality of your life.
In conclusion, I encourage each of you to live life to the fullest, whether you are a kidney patient, on dialysis or are a care partner or caregiver. One of my many sayings is, "Do dialysis, do not let it do you in."
Sincerely,
Nancy L. Scott
DPC Education Center
Board President