In this Issue:
The DPC Education Center is Pleased to Welcome Velma Scantlebury, MD, to the Team!
Ask the Doctor
8 Ways to Be a Safe Patient
Black and Hispanic Patients on Dialysis Have Higher Rates of Staph Bloodstream Infections
For Mike Guffey, Working Was Key to Staying Positive
Spring 2023 State Advocacy Update
The Making of An Advocate
Four Things You Should Know About the New Medicare Dental Rule
Andrew Carr Knows There's More for Him
Fighting Back Against Implicit Bias in Health Care – Tips for how to speak up and speak out against discrimination in a medical setting
Kidney Friendly Recipes
Dialysis Cruising
President's Message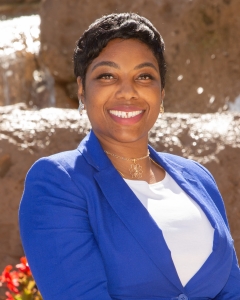 Greetings DPC Community,
We hope you enjoy this issue of the Kidney Citizen. Our goal was to both inform and inspire. So, in addition to articles designed to further empower you to stay healthy, we added stories about patients who are not letting kidney disease get in the way of them living their best lives. We hope you will enjoy these messages of hope and apply their tips and positive approach as you look to take on the challenges in your life.
At the DPC Education Center we are finding new ways to meet you where you are, rather than just encouraging patients to come to us. You may have noticed that we recently transformed our social media presence. We just launched a new forum that you can join to engage with other patients, share helpful information, and speak about your own experiences with kidney disease. There, you will also find information about new ways to engage with DPC as an advocate and access helpful resources regarding our upcoming events. We also just held our first Instagram Live discussion with our new Healthcare Consultant Dr. Velma Scantlebury. You can watch a recording on any of our social media platforms. We also encourage you to join us in the months ahead for more Facebook and Instagram Live sessions to receive helpful information and answer your questions in real time. This way, you can reach us no matter where you are.  Please "like" our page and comment, so that we will can better engage with you on-line.
We aren't going to stop there, however. Over the coming months, we are excited to share all of the new ways we will be working to reach you where you are. Our mission has always been to educate kidney patients and give them a voice, and these initiatives will help us to live up to that mission. To that end we will continue our newly launched Kidney Chat, a monthly call that is confidential and via telephone only. This is a wonderful opportunity for patients, family, and friends to meet other people navigating life with kidney disease, get helpful tips, and find encouragement from those who understand what you're going through.
As we look ahead to the summer months, we are excited to stay in touch, learn about what each of you is experiencing, and continue advocating side-by-side for policies that help patients and families affected by kidney disease. If you find yourself needing assistance, please do not hesitate to get in touch with us.
Merida Bourjolly
President of DPC Education Center Board of Directors
CEO's Message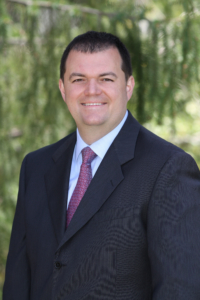 There is a saying that "nothing in life is constant except change."  COVID-19 has perhaps taken this statement to a whole new level. Whether we like it or not, things are different – how we work, learn, shop, do business, communicate, etc. Our challenge remains, how do we grow and evolve as individuals and as an organization. While some are afraid of change, at Dialysis Patient Citizens (DPC) Education Center, we do our best to embrace it. In fact, innovation and continuous improvement remain a key part of our "core values."
While we remain committed to our mission of empowering kidney disease patients, we are constantly looking for new ways to increase our impact. We are now using social media more than ever to reach patients. In fact, we changed our Facebook page into a patient forum, to help increase our dialogue with you. We are also reworking the educational offerings on our website, while making it easier for you to find what you are looking for. The best news is that we are only getting started.
Earlier this year, we added two dynamic and talented members to our team, to further bolster our educational efforts. We are thrilled to have Nancy Scott serve as our Education Project Manager and Dr. Velma Scantlebury as our Health Care Consultant.
Nancy Scott is a longtime ESRD patient and transplant recipient, who has been involved with DPC for many years. She has extensive experience as an advocate for the kidney disease community, having attended many of our advocacy days on Capitol Hill. Nancy also previously served as the Board President of the DPC Education Center. We are thrilled to add Nancy's expertise to our staff and look forward to all she will help us accomplish on behalf of the patients we serve.
Our new Health Care Consultant, Dr. Velma Scantlebury, is the first African-American female transplant surgeon in the United States. Dr. Scantlebury served as a kidney surgeon for 40 years, dedicating her life to educating and raising awareness for the health disparities people in the Black community face from kidney disease. Dr. Scantlebury is a trailblazer for the medical community as well as a role model for women and the African-American community alike, and we are thrilled to have her guidance at Dialysis Patient Citizens Education Center.
As all of us continue to adapt in the COVID-19 era, our commitment to you (our members) will not waiver. That said we will continue to look for new opportunities to serve you better, to evolve how we do things, and to make sure that our work remains both relevant and impactful. As an organization run by patients for patients, we have no choice but "to do more."
Hrant Jamgochian, J.D., LL.M.
Chief Executive Officer, Dialysis Patient Citizens