In this Issue:
The "How To's" to Building a Top-Notch Immune System With Physical Activity and Nutrition
Medicare Advantage Now Open for Enrollment
"A Mindful Heart": Stress Management Tools for Patients Living with Heart Disease and Chronic Kidney Disease
Supporting Your Health and Wellbeing Before, During, and After Kidney Transplant
Having a Kidney Transplant During COVID-19
Make Your Wishes About You (My Way)
Kidney Patients and Coronavirus: What Have We Learned?
Are There Living Kidney Donor Registries?
A New Look on Life
"You Want to Slit My Throat?":  What is a Parathyroidectomy?
President's Message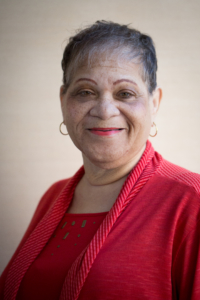 As I write the last President's message for 2020, a year filled with many challenges as well as new possibilities, I am reminded of one of Dr. Martin Luther King, Jr's famous quotes. It states, "Our lives begin to end when we are silent about the things that matter."  Over the years, and especially now, his quote helps me stay centered and focused on advocating for all renal patients. The COVID-19 pandemic has affected each of us this year, yet we also have seen hope for education and treatment choices for people living with kidney disease.
I joined Dialysis Patient Citizens (DPC) in 2007.  I was diagnosed with End-Stage Renal Disease in 2004.  I was encouraged by family and medical providers to begin the transplant process. This process included multiple testing and a mammogram. I was then diagnosed with breast cancer. I underwent dialysis and chemotherapy at the same time—delaying the eligibility of transplantation. However, in May 2011, I received a kidney transplant.
I have served in many board positions at DPC such as: Secretary, Vice President and President. After transplantation, I now serve as President of the Dialysis Patient Citizens Education Center. The Center is dedicated to empowering kidney disease patients through education, with continual collaboration from health professionals. It was founded in 2012 and during my presidency, we have hosted monthly patient education webinars on many unique topics, published this newsletter that includes patient-written articles, updated the web site, sent monthly e-newsletters, and developed online courses for patients where they can learn new information, gather resources, and interact with others. The Center has an abundance of resources that include a mental health partnership with the American Psychological Association, outreach to the underserved, and educational information in both English and Spanish.
My current term on the Board finishes in December. So, after 14 years with this incredible organization and its dedicated patient leaders, I have decided not to seek another two-year term. That means that my time as the President of the DPC Education Center is also coming to an end. However, I want to assure you I will still be very much affiliated with the organization—I plan to assist in launching an online support group for renal patients and caregivers. What an opportunity for all involved!
In closing, I will not say good-bye but will say see you later!
Sincerely,
Nancy L. Scott
DPC Education Center
Board President