In this Issue:
DPC's 2019 Washington, D.C. Patient Fly-In
Dialysis, Caregiving and Emotional Health
Keep Your Funny Side Up: Discover the Humor Perspective
Cooking with Latin Flavors

Also available in Spanish!

Calciphylaxis: A Rare Disorder That Can Be Deadly for Kidney Patients
Potassium and Hyperkalemia
Summary and Discussion of "Comparative Efficacy of Therapies for Treatment of Depression for Patients Undergoing Maintenance Hemodialysis: A Randomized Clinical Trial"
Being an Active Member of My Health Care Team
Connecting with Others Through the PKD Connect Center
President's Message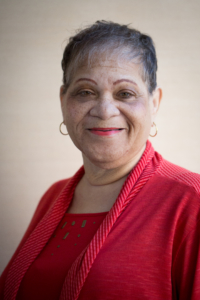 History was made on July 10, 2019! The President of the United States of America signed an executive order to improve kidney healthcare in the United States. The executive order requires our government to take meaningful steps for: preventing and reducing the number of patients developing kidney disease; providing more options for the treatment of kidney disease; and increasing the availability of organs for transplant.
In the words of Hrant Jamgochian, our DPC Chief Executive Officer, "kidney disease advocacy transcends politics." Although the President and many other politicians attended the announcement, this was not a political event. In my opinion, this effort will make life better for potential and present renal patients for many years to come. I remain honored and humbled that the Administration asked me to speak at the July 10th event. I spoke from the heart and shared my story to a "packed auditorium" at an event which was carried live by most of our national news networks. Hopefully, my words encouraged those listening to become more proactive in their healthcare and address any potential health issues. It is crucial to get physicals, keep provider appointments, and address any health issues that one may be experiencing. There are too many individuals WHO HAVE renal disease and do not know it. By focusing on your health, this can help to prevent and/or delay illnesses.
I will never forget my participation in this event. My focus was solely on the renal patient. I will continue to advocate for us because there is still a tremendous amount of work to do. We must monitor the implementation of the executive order and address any concerns or unintended consequences that may occur. As advocates and concerned citizens, it is our responsibility to focus on ensuring the best quality of life for all patients. Be encouraged, stay involved, and remember that you are not alone on this journey!
Sincerely,
Nancy L. Scott
DPC Education Center
Board President