In this Issue:
Dialysis Patients Secure Access to Life Saving Care
Why Advocate?
Going Home
Beginning the Dialysis Adventure
Staying Safe from Violence at Dialysis
Finding Answers Through Research
Living Well on Dialysis When a Kidney Transplant Fails
Choosing a Partner with Kidney Disease
The Sweetest Taboo
Put Out the Fire! Simple Strategies to Reduce Chronic Inflammation
President's Message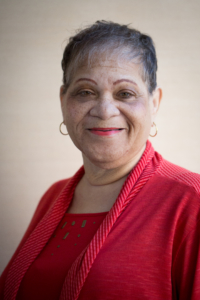 Dear friends,
As I watch the change of seasons from winter to spring, I also see some exciting things in store for our membership. We still have our two Facebook pages, one for DPC and one for the DPC Education Center. We hope you follow both! And each of the groups still has its own website which we hope you visit frequently as new information continues to be added. We do not want to take away the good things we have going, we just want to add to them!
We are making 2018 special for our members. We want to acknowledge our readers, our webinar and conference call attendees, our advocates and those of you who frequent our websites. We want to learn from you and gather your stories and opinions on a variety of topics. We also will let each of you know what free educational programs we will be presenting as a webinar, conference call, or on Facebook Live so that you can take advantage of these offerings. Finally, you will get information quickly about potential new policies or legislative actions that could affect the care that kidney patients receive. This will enable you to take action as needed.
Next, I want to remind you that DPC also has some new membership benefits that give you access to discounts on products and services you can use- Office Depot, Lenovo, Avis, Budget and UPS! Check them out!
Keeping you up to date on all that is going on in the world of kidney disease is an important part of what DPC offers you. As a member you will receive our patient newsletter "hot off the press." This issue has stories written by patients, a care partner, and professionals in the field, including a psychologist, dietitian, and social worker. Read below to find articles about enhancing a couple's relationship, learning how to handle the potential loss of a kidney transplant, tips on what to expect when first starting dialysis, inflammation, and better eating. Very importantly, you will find an article that shows how I think our DPC membership has impacted Congressional thinking and priorities, including how the Medicare Part B Improvement Act helps kidney patients and how the recent government spending bill
includes dialysis needs. The DPC patient voice does make a difference!
I hope that if you are not a member yet, you will become one. It is free, it is easy to join, and we value you and want you to be part of our DPC family. You can join or update your membership at www.dialysispatients.org/tell-us-more-about-yourself. Come grow with us!
Sincerely,
Nancy L. Scott
DPC Education Center
Board President