Get a primer on the new healthcare landscape, the benefits of music and healing and tips on traveling while on dialysis!
In this Issue:
A Peek at Upcoming Events
This May, Fill Out Your Patient Experience Survey and Send It In!
Catheter Related Bloodstream Infections: Patient Basics
Travel Doesn't Stop When Dialysis Starts
The Swiss Army Knife of the Plant Kingdom: The Coconut
Insights Into Dialysis Patients From DPC's 2016 Annual Patient Survey
In Harmony with Your Health Through Music: Diabetes and More
Living Well with Dialysis: Motivating Yourself
Dialysis Patient Citizens Wins Court Ruling Against Insurer Veto on ESRD Patients
Some of My Favorite Phone Apps
Welcome to a New Administration, a New Congress, and an Unpredictable Healthcare World
President's Message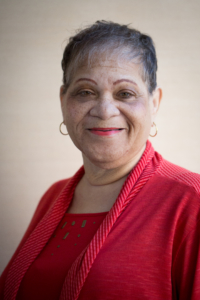 Dear friends,
I want to thank you for your continued support of Dialysis Patient Citizens (DPC) Education Center and our efforts to educate kidney disease patients to help improve their quality of life. At the same time, I want to give a special thanks to all of you who went one step further in supporting our affiliate organization Dialysis Patient Citizens by lobbying your state and federal policy makers last year to help us elevate the patient voice. Through your dedication and hard work, whether it be by coming to D.C. as a volunteer advocate or calling your Members of Congress to reiterate the concerns of dialysis patients, we were able to ensure policy makers heard our voice. It is imperative that in 2017 – and beyond – we continue to work together to protect kidney disease patients' access to quality affordable healthcare.
As I mentioned, with your assistance in 2016, we were able to secure huge victories for dialysis patients. First and foremost, last year we were able to finally get legislation enacted which will ensure dialysis patients are able to enroll in Medicare Advantage (MA) plans if they so choose. The 21st Century Cures Act was approved by Congress on December 7, 2016 and signed into law on December 13, 2016. This legislation, which addresses funding for the National Institutes of Health and makes regulatory changes to the U.S. Food and Drug Administration, also included a provision that would allow end-stage renal disease (ESRD) patients to choose MA plans starting in 2021. This is great for dialysis patients as MA plans often include benefits that are not offered in traditional Medicare, including case-management services that help to assess patients' needs, set health goals and provide ongoing support to patients. The MA program also limits a patient's outof- pocket costs to $6,700 per year, while Medicare beneficiaries with ESRD can face cost sharing of $15,000 per year or more.
We also made big strides in elevating the importance of care coordination for dialysis patients. In June, bipartisan legislation was introduced to expand access to coordinated care for patients with ESRD. The Dialysis Patient Access to Integrated Care, Empowerment, Nephrologists and Treatment Demonstration (Dialysis PATIENTS Demonstration) Act would establish a demonstration program in which interdisciplinary teams provide holistic care to patients with ESRD under the leadership of a nephrologist. While this bill has not yet become law, we look forward to working with Congress on ways to further increase care coordination to improve patient care.
Having made such progress last year, we are now looking ahead to work for this year. Two main priorities once again focus on ensuring ESRD patients have access to affordable quality care. We will be working with our friends at DPC to ensure ESRD patients covered under Medicare have the ability to access a Medigap plan. Medigap policies are standardized, private insurance policies that cover costs not covered by Medicare, such as copayments and deductibles. We also want to protect kidney failure patients' ability to purchase private health insurance. With Congress looking to replace the Affordable Care Act (ACA), we need to make sure they preserve ESRD patients' access to private, and not just public, health plans and that these plans are affordable or allow patients to use charitable contributions to pay for them.
With so much going on in the healthcare world this year, be it replacing the ACA or reforming Medicare and Medicaid, we will once again be reaching out to you to ensure the voices of dialysis patients are being heard. It is vital we work together to protect access to quality care for all ESRD patients and I hope we can once again count on your support.
Sincerely,
Nancy L. Scott
DPC Education Center
Board President