Long term dialysis catheters, information about Medicare and travel tips for dialysis patients
In this Issue:
Long Term Dialysis Catheters: A threat to your access; A Threat to your Life
Cystinosis, One of 7,000 Rare Diseases
Is This the Future of ESRD Care?
A New Program Goes the Extra Mile for Dialysis Patients
Call to Action
Paired Kidney Donation at Christiana Care Health System, Christiana Care Kidney Transplant Program
Doctor, Will I Need to Go on Dialysis?
Improving Mental Health Care of Kidney Disease Patients: A Call for Action
To Medicare or not to Medicare: That is the Question.
Dialysis Patient Travel Tips
Protein and Dialysis
President's Message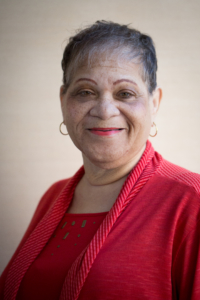 Dear friends,
On behalf of the Board of Directors, staff and volunteers for Dialysis Patient Citizens (DPC) Education Center, I want to thank the kidney community for its continued support. I would also like to personally express my appreciation to all of you who so generously help us advance our mission. Without your help and the broad support of the kidney community, we would not be able to carry out our vital mission.
As a kidney failure patient myself, I know firsthand the importance of patient education and the critical role it plays in improving our health. In fact, I often tell others that "when you know better, you do better." That passion for patient education, which I share with the rest of our Board, helped lead to the formation the DPC Education Center and its mission to empower individuals through education to improve kidney patients' quality of life and reduce the occurrence of end stage renal disease (ESRD).
With that said, we need your continued assistance to carry out and fulfill our mission. One way that you can make a difference, is to mail in a contribution in the enclosed envelope today. Your donation will go directly to our efforts to raise awareness about kidney disease as we work to delay and hopefully prevent kidney failure in others. We thank and appreciate every individual that has given, and continues to give, to our mission.
Your contribution will go a long way in helping us fulfill our mission at the DPC Education Center. In 2015, we created a new Advisory Council with leaders from the kidney community and beyond, who provide us with expertise in the formation and review of the educational resources that we provide. We developed new mental health handouts in association with the American Psychological Association and participated in critical forums on health literacy and mental health. We also made the DPC Education Center website more responsive and easier to use on smart phones and tablets. Finally, we launched this new print newsletter, "The Kidney Citizen."
While we had many successes in 2015, our work is far from done. In 2016, we have many goals to help us expand our mission. Some of our priorities include improving access to cutting edge patient-driven educational materials, providing additional resources and trainings for patients to become more active in their care, and continuing to collaborate with partners to bring the best ideas to the table to advance patient care. We will also continue to provide programs that help advance patient choice, prevent and delay the onset of kidney disease, and improve health outcomes.
We also need your help in getting out our critical information. We encourage you to participate in and spread the word about our educational offerings. Only through education can we empower people to make the right decisions regarding their health. I hope I can count on your support, as we work together to improve the quality of life for all kidney disease patients.
Sincerely,
Nancy L. Scott
DPC Education Center
Board President