View the recording down below.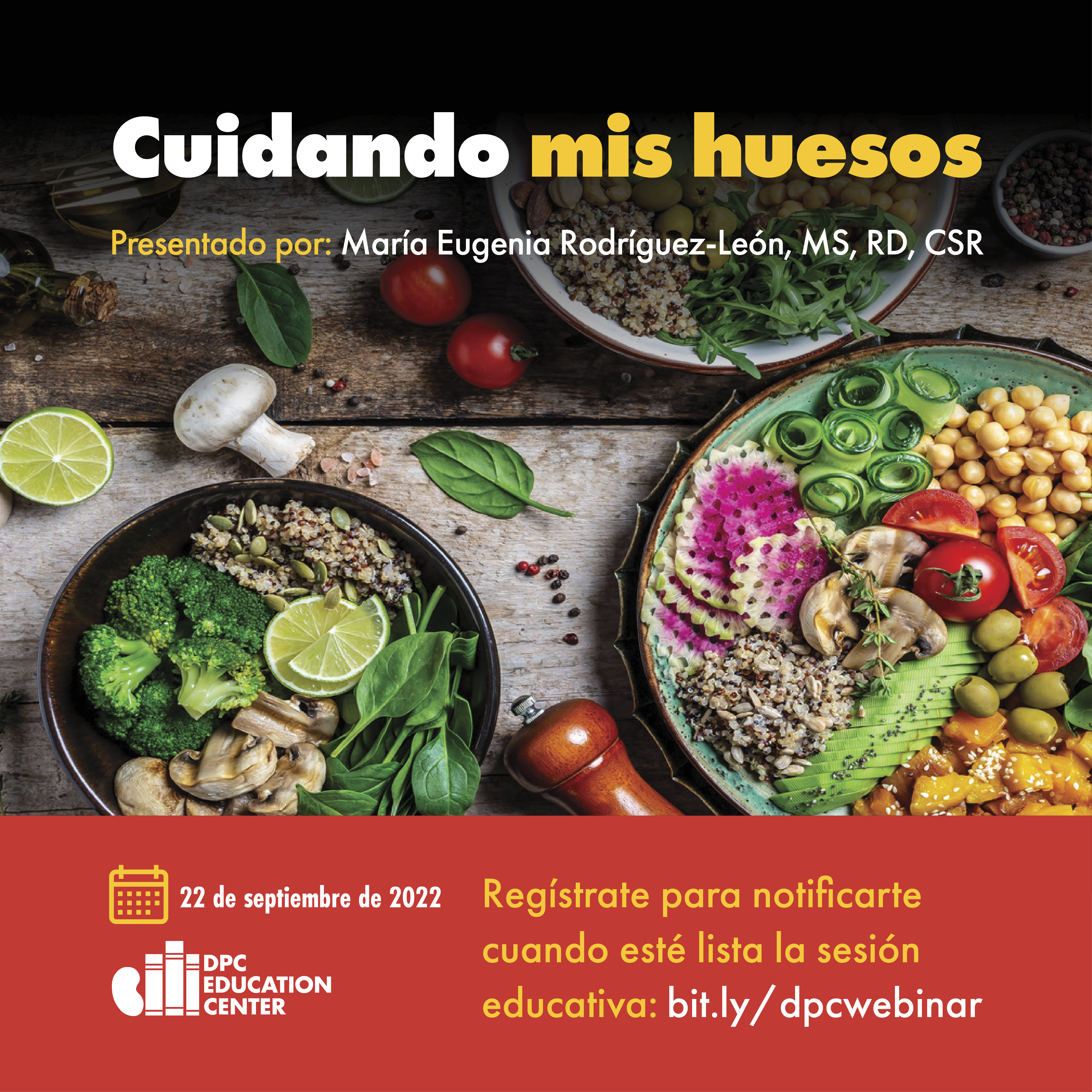 Cuidando mis huesos (Taking care of your bones)
Esta presentación estará disponible en español e inglés.
Presentado por: María Eugenia Rodríguez-León, MS, RD, CSR
22 de septiembre de 2022
Durante esta sesión informativa, aprenderá:
 ¿Qué ocurre con los huesos cuando los riñones no funcionan bien?
Conoce sobre fósforo, calcio, PTH y vitamina D
 ¿Cómo mi patrón de alimentación protege mis huesos?
Ver la grabación
Create your own user feedback survey
María Eugenia Rodríguez-León es dietista registrada y especialista certificada en nutrición renal con 13 años de experiencia en el campo renal. Vive en Puerto Rico y es dueña de una práctica privada virtual donde trabaja con Hispanos que viven con ERC para ayudarlos a retrasar la progresión de la enfermedad renal. Ha trabajado con organizaciones locales y nacionales para educar a los Hispanos sobre nutrición y salud renal.
This presentation will be available in both Spanish and English
Presented by: María Eugenia Rodríguez-León, MS, RD, CSR
September 22, 2022
During this informational session, you will learn:
What happens to bones when kidneys are not working well?
Learn about phosphorus, calcium, PTH and vitamin D
How can my meal pattern protect my bones?
View the Recording
Create your own user feedback survey
Maria Eugenia Rodríguez-León is a registered dietitian and board certified renal nutrition specialist with 13 years of experience in the kidney space. She lives in Puerto Rico and owns a virtual private practice where she works with Spanish-speaking adults who live with CKD to help them slow kidney disease progression. She has worked with local and national organizations to educate Hispanics about nutrition and kidney health.