Velma Scantlebury, MD, the first African-American female transplant surgeon in the United States, has joined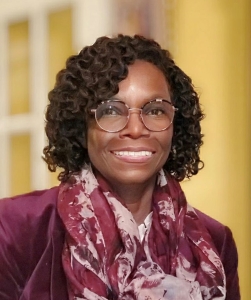 Dialysis Patient Citizens as a healthcare consultant.
Dr. Scantlebury served as a kidney surgeon for over 30 years, dedicating her life's work to educating and raising awareness for the health disparities people in the Black community face from kidney disease. Born in Barbados, Dr. Scantlebury's family moved to New York City when she was 15. She attended Long Island University on a full academic scholarship, obtaining a biology degree with a pre-med focus. Dr. Scantlebury then earned her medical degree from Columbia University, completed her residency in general surgery at Harlem Hospital, and finished her clinical fellowship at the University of Pittsburgh's Transplantation Institute.
Today, Dr. Scantlebury is an esteemed lecturer and humanitarian, still working to eliminate health disparities and building the next generation of workforce professionals at the Delaware Health Equity Coalition in Wilmington, Delaware.     .
Dr. Scantlebury is both a trailblazer for the medical community and a role model for women and the African-American community alike, and we are thrilled to have her guidance as our newest healthcare consultant at Dialysis Patient Citizens.