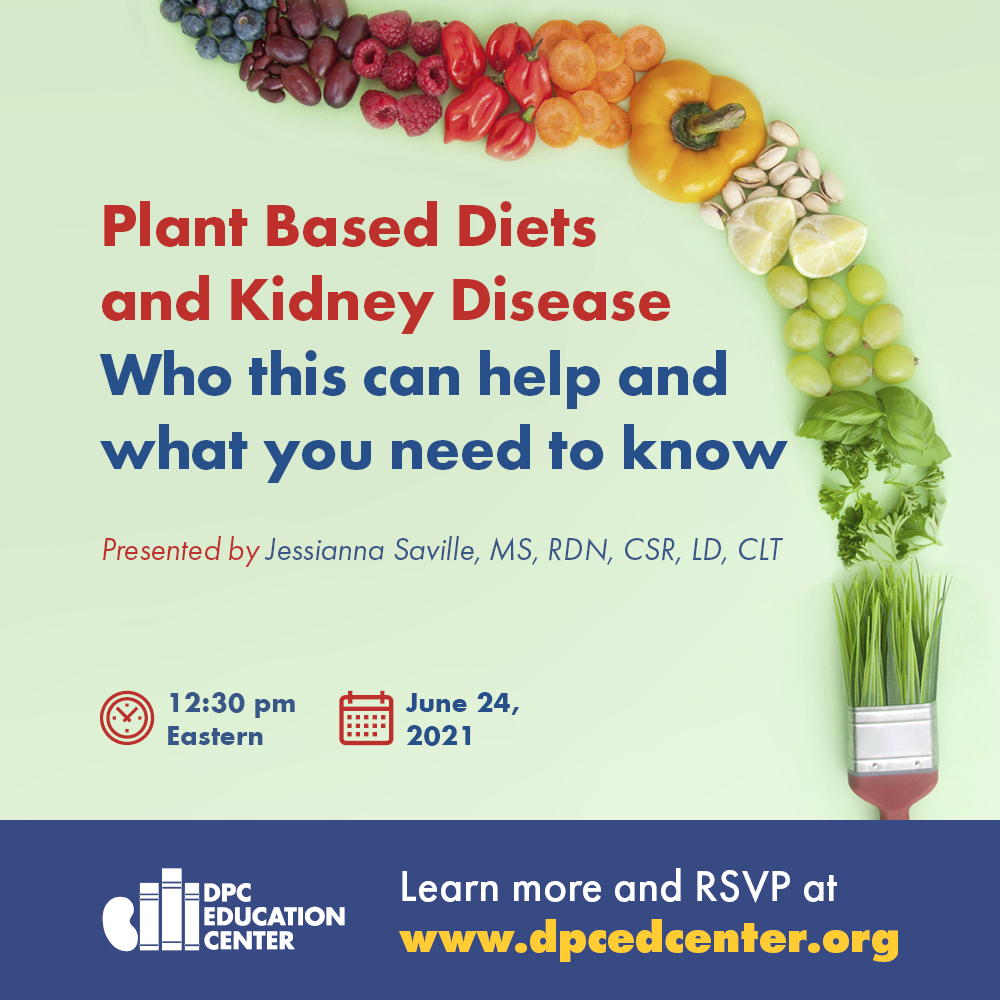 Plant-Based Diets and Kidney Disease – Who this can help and what you need to know
June 24 @ 12:30 pm

-

1:30 pm

EDT
Presented by Jessianna Saville, MS, RDN, CSR, LD, CLT
June 24, 2021
12:30 pm ET, 11:30 am CT, 10:30 am MT, 9:30 am PT
During this webinar, you will learn:
Who can benefit from a plant-based diet and who should not eat a plant-based diet.
How to safely implement a plant-based diet whether you're on dialysis or not.
What does it look like to eat a plant-based diet.
Sign up for call details: https://www.dpcedcenter.org/news-events/education-webinars/signup/
Join Online: dialysispatients.adobeconnect.com/webinar/
Call: 877-399-5186
Enter Meeting Code: 433 459 5474
Jessianna Saville, MS, RDN, CSR, LD, CLT, is a registered dietitian, who works with dietitians as well as patients who are at various stages of kidney disease. Visit her website at www.KidneyRD.com.